Holyoke community health, Revisited
I spent another day last week at the Holyoke Health Center — roaming the hallways looking for pers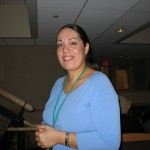 onified illustrations of health reform. I was accompanied by a very kind administrator from the center, Marisol, who served as my translator when the Spanish went too fast.
A number of people said they had long been on MassHealth (low-income, disabled or parents of young children), and that hasn't changed. They were mostly unaware of the changes under health reform.
But there were a few notable exceptions. One family had moved from Puerto Rico to Holyoke because they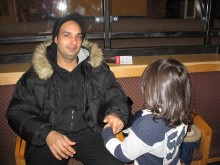 are raising a child with autism, and they heard that Massachusetts had the best medical care in the country, and, after doing some internet research, they realized they would qualify for either Commonwealth Care or MassHealth. They chose Holyoke because the cost of living is affordable, and now they are coming regularly for care for their child.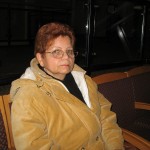 Another woman had been a housecleaner for many years, and for some of that time, she had health coverage from her employer, but she lost that coverage several years earlier. She is a few years too young for MediCare, and wasn't getting any health care. But now she qualifies for CommonWealth Care, and is getting treated for chronic conditions she had been ignoring.
And one other man, in his 50s, was in the urgent care clinic for a stomach ailment. He is a part-time janitor — quite overweight — who has never had health insurance before. Now he has Commonwealth Care — and while he says he hasn't used it much (he had no plans to get a physical), he is darn happy that he can get care from the walk-in clinic at the health center. (Although it's likely he could have gotten urgent care before Commonwealth Care through the Free Care Pool.)
After spending a few hours at the Health Center, I stopped by Holyoke Community College. I wanted to meet
students to find out if they knew about the health reform and if they were affected. Most of the young people I talked to, to be honest, hadn't heard about the mandate or the new Connector programs. They were mostly either on their parents' health plans, or getting the school plan. (A bare-bones plan — I'm not sure how that qualifies under state law.) One young man told me he had heard of the mandate, but planned to move out of Massachusetts after graduation to avoid it. He was unaware of Commonwealth Care — didn't know he could apply for subsidized insurance.